Operational Transformation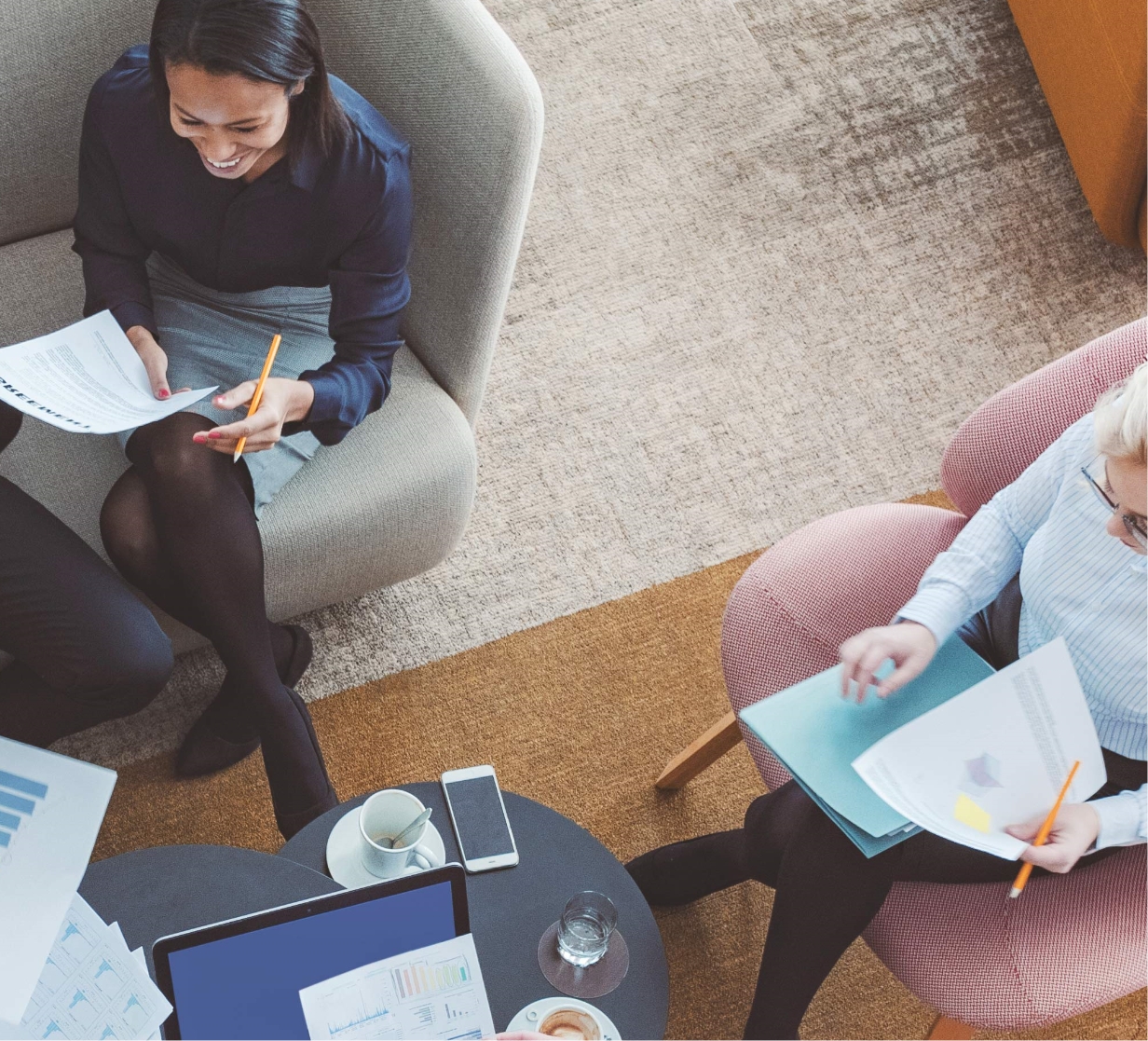 OUR APPROACH
From clinical development through commercial production, we understand the value of lean operations that efficiently allocate resources to optimize accuracy and productivity. Our experts provide carefully-crafted solutions that reduce your operating costs, minimize risk to your product supply, and maximize your organizational agility. Most importantly, we help you build your in-house capabilities to sustain these advantages.
Read Case Studies
Case Study
HUMAN ERROR REDUCTION:
Manufacturing
1. GOALS & BUSINESS DRIVER
A large, global biologic drug manufacturer determined that human error was a major contributing factor to a considerable number of manufacturing deviations. In mid-2014, the client set a goal to reduce the deviation rate for personnel error by 5% in order to avert regulatory agency scrutiny and potential penalties.
2. ACTIONS TAKEN
As part of the execution, our team developed a detailed implementation plan that included: a change management and communication strategy, development of training materials specifically for internal specialists to learn how to properly perform deep root-cause analyses, creation of a root-cause analysis tool to guide the newly trained specialists through the new assessment process, a system for monitoring the implemented solution with appropriate metrics, documentation of the pilot program results and subsequent enhancements for the full-scale implementation, and a transition plan for the new human-error prevention program to process owners.
3. Results Achieved
Our client doubled their goal by achieving a >10% improvement on the personnel discrepancy rate. In addition, prior to the project rollout, 100% of personnel discrepancies resulted in counseling or retraining as the only corrective action. As a result of more impactful corrective actions, by the end of 2014 over 50% of these were addressed by a systemic change instead of, or in addition to, counseling and retraining. Our client realized a cost avoidance of approximately $100,000 within drug substance manufacturing in 2014 based on the number of human-related deviations that were closed as something other than personnel issues.
Case Study
ANNEX 16 COMPLIANCE:
Supply Chain, Quality & Regulatory Process Improvement
1. GOALS & BUSINESS DRIVER
The goal of this effort was to enable Annex 16 (EU) Compliance by developing and implementing a business process to map the end-to-end supply chain for all commercial products and products used to support clinical trials.
2. ACTIONS TAKEN
Enterey's team of consultants developed detailed solution recommendations and a workable implementation plan. The team collaborated with Manufacturing, Management, Supply Chain, Quality, Regulatory, and Project Management functions to identify data requirements and map future-state business process solutions. Nearly 60 product supply chains were successfully created. The team also worked with IT departments to determine a technology strategy that enables long-term sustainability of new processes.
3. Results Achieved
Throughout the project, the team ensured there would be no interruption to commercial or clinical supply into the EU. The team also identified efficiency opportunities in the client's Supplier Quality Management program resulting in 15% fewer audits. Finally, the client realized a streamlined regulatory filing approach through standardization of packaging, labeling and comparator procurement sites.
Case Study
FACILITY MAINTENANCE SHUTDOWN
Facility Operations
1. GOALS & BUSINESS DRIVER
A global pharmaceutical manufacturer required leadership and strategic planning for their semiannual maintenance shutdowns. Until this time, their shutdowns involved several different groups but lacked a central project leader to oversee the shutdown and bring stakeholders together to ensure a safe, on-time completion of routine maintenance tasks and supporting projects. This exposed the organization to possible future FDA compliance issues (I.e. Observations, Warning Letters, 483's or potentially worse consent decree).
2. ACTIONS TAKEN
Enterey created project plans involving different stakeholders from Manufacturing, Facilities, Safety, and Quality divisions. Enterey, with client input, developed a shutdown project schedule and implemented a process to collect and track maintenance activity during the shutdown. Each day, meetings were held and documented to promote clear communications among the stakeholders and to ensure smooth-flowing project logistics.
3. Results Achieved
The result was a timely and safe performance of all maintenance tasks and an improved collaboration and communication process between the stakeholders for future shutdowns. As a result, a fully-optimized, standard operating procedure (SOP) was developed for the facility to utilize for future maintenance shutdowns.
Case Study
PARTNER COLLABORATIONS
Supply Chain Goals & Business Drivers
1. GOALS & BUSINESS DRIVER
A global biopharmaceutical company was collaborating with multiple partner companies to test combination therapies in clinical studies. They lacked a robust business process to integrate partner documents and data into their regulatory, manufacturing and distribution systems resulting in delays to supply for trials.
2. ACTIONS TAKEN
A team of Enterey consultants quickly established where the pain points existed and focused on Planning, Quality and Regulatory to address the issues. In addition to completing an end-to-end process map linking required documentation to systems, the Enterey team also built a project management tool that provided visibility to where all Partner Collaboration projects stood with relation to supply.
3. Results Achieved
The client has leveraged the process to avoid any supply disruptions. Partner relationships have also improved due to better communications around documentation requirements.
Case Study
TECH TRANSFER LEADS TO UTILIZATION AND SPEND ANALYSIS
Manufacturing
1. GOALS & BUSINESS DRIVER
A prominent biopharmaceutical manufacturer requested assistance in transferring its clinical manufacturing capabilities to a newly commercialized facility. This process included coordinating all aspects of the move, consulting on change control, assessing impact, and creating an implementation plan. The goal was to ensure that manufacturing requirements were met and that business processes were allowed to continue during the technology transfer.
2. ACTIONS TAKEN
The Enterey Consultant developed a comprehensive project plan to schedule and track all aspects of the tech transfer. This included a change control plan detailing changes to the technology system. Due to downsizing, the site became slated for closure. The Consultant proposed an alternative solution to increase productivity per man-hour and financial efficiency at the site, using detailed employee utilization and spend analyses they created.
3. Results Achieved
The team completed the technology transfer on schedule while allowing for business processes to continue undisturbed. The Consultant proposed several changes based on inefficiencies revealed in the utilization and spend analyses, including a shift change from five 8-hour to three 12-hour workdays per week. Implementation of the Consultant's recommendations resulted in the client's decision to continue operations at the site. Utilization skyrocketed from 50% to approximately 90%, and output increased as a result. Based on the spend analysis, the potential was created at the site for millions of dollars in savings as well as millions more in increased revenue.
Case Study
TECHNICIAN TRAINING PROGRAM
Training
1. GOALS & BUSINESS DRIVER
Newly hired Drug Substance technicians required 6-9 months of training before contributing to manufacturing operations, adversely affecting the plant's ability to be responsive to changes in demand. A significant reduction in time-to-proficiency was required to meet increased demand.
2. ACTIONS TAKEN
Enterey managed the solution design through implementation, partnering with manufacturing SMEs to design a curriculum roadmap from hire to advanced mastery. Solution entailed sustainable training support structure with metrics, documents, qualified trainers, and clear roles and responsibilities.
3. Results Achieved
The resulting process outperformed the goal of a 90-day timeline from hire to proficiency, enabling the plant to meet nearly double the production demand from the previous year. The cost reduction on trainee time to proficiency was estimated to be $4M in the first year.
Case Study
CLASS A CERTIFICATION
OE / Tech Enablement
1. GOALS & BUSINESS DRIVER
A leading biotech manufacturer expanded their existing business improvement program to attain Class A certification, representing demonstration of standards in business excellence. The program included three key projects; Class A certification, SAP implementation and a Lean initiative. Completion of the program would allow our client to ensure planned and predictable performance.
2. ACTIONS TAKEN
In collaboration with corporate sponsors, Enterey's consulting team developed a detailed plan including project goals, associated tasks, and a timeline of activities/milestones. The team held project stakeholders accountable to assess readiness and meet project objectives. Enterey organized the formation of project teams with defined goals, standard methodologies, and reporting requirements.
3. Results Achieved
The project is currently ongoing and to date has successfully met all project milestones, including Class B attainment by Oliver Wight. Process improvements to date have yielded significant labor and raw materials savings. Key savings areas included material prep and site-wide metric reporting.