MISSION & VALUES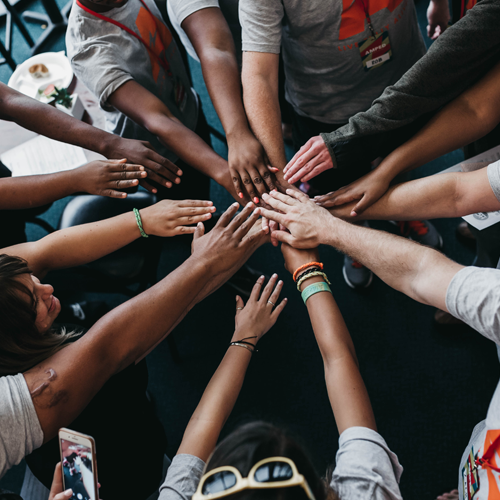 OUR MISSION
Create an environment where people feel free to bring their whole self to work and in doing so produce solutions that turn ideas into reality, and drive lasting results.
OUR VALUES
If our years of experience consulting in the life sciences sector has taught us one thing, it's that a one-size-fits-all solution won't return a client's investment. Why? Because no two companies are the same; what works for one team won't necessarily work for another.
At Enterey, we operate on the basis that if we invest in helping your people thrive, they'll help us deliver the change we're asking them to buy into.
ENSURING CLIENT SUCCESS
Our clients trust us. We use critical thinking to confirm or challenge the status quo and look beneath the surface to uncover the best solution. We realize that change affects people and design the right approach for each client.
TAKING OWNERSHIP TO DELIVER RESULTS
We are intrinsically motivated to do a great job. We display initiative, drive, and self-confidence with a desire to learn from every experience.
ADAPTING TO OUR ENVIRONMENT
We recognize that clients are different; we adjust as necessary. We enjoy bringing clarity to ambiguity and are great team players.
BUILDING AUTHENTIC RELATIONSHIPS
We build authentic relationships with direct and honest communication. We listen with the intent to understand and take the time to give meaningful praise to others.
DEMONSTRATING HUMOR, HUMILITY, AND RESPECT
Our team is full of people who are fun to be around. We know our strengths and acknowledge our weaknesses. We treat each other well and express genuine gratitude towards each other. We make working together enjoyable.
Find out how we can help you
At Enterey, our people are the driving force behind our great results, if you'd like to find out how we can help…
Let's Talk
Become Part Of
Our Team
Whether you are a recent graduate or an experienced professional, at Enterey you will become a part of a culture that values the growth of its consultants both inside and outside of the workplace.