Consulting for Life Sciences, Biotechnology, Pharmaceutical, and Medical Device Industries
Project Management
Our method is simple yet effective: it magnifies your team's strengths, paving the way to your project management goals.
Process Improvement
Enterey utilizes Lean and Six Sigma methodologies to provide organizations with a clear path to achieving their process improvement goals.
Data Analysis & Visualization
Leverage our Smartsheet expertise to streamline your projects, boosting productivity and eliminating redundancy.
Less Wheel-Spinning
More Success
Navigating the life sciences field can often feel like an uphill struggle, with time always slipping away. Imagine having the support, not just to get the job done, but to do it right.

Fixing A Problem
Requires Unpacking It
Our consultants help clearly define your challenges so you can:
Reduce costs and complexities

Improve your entire product life cycle

Bolster internal resources and infrastructure

Establish early warning systems for future threats
Eliminate waste and redundancy

Build healthy team and company culture

Ensure your processes can scale as you grow
Our Team
Is
Your Team
Obstacles blocking your vision can be frustrating, leaving you feeling alone and stressed.
But it doesn't have to be that way.
At Enterey, we've spent the last 20 years facilitating life sciences leaders to work more efficiently, swiftly, and stress-free, driving positive change in their organizations.
Let us empower you and your vision.
Your Success Is Our
Relentless Pursuit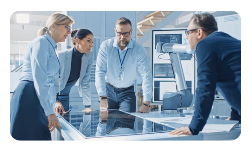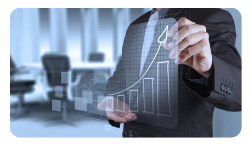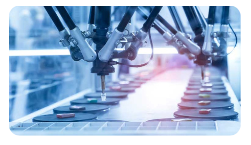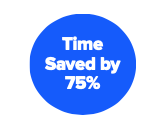 With our support, a large pharmaceutical company reduced time devoted to portfolio governance during a restructure.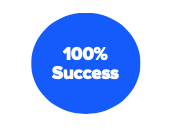 We developed a comprehensive program strategy that enabled the company plant to deliver its first-ever 100% successful clinical run while attaining one of the highest product yields enabling the expansion of clinical trials.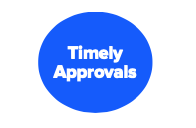 Upon the client acquiring a large biotech site and marketed product from another global manufacturer, our support helped them to complete on time construction, plant commissioning, and commercial product manufacturing activities. These led to successful state, FDA, and EMEA approvals within the initial project timeline.
Complex Challenges,
Simple Solutions
Change is on the horizon, which can feel risky. Our proven process protects your organization from missteps by prioritizing clear communication and leaning into your team's strengths.

We listen to understand your objectives and figure out what's really in your way.
Together, we determine the way forward and get everyone on the same page, working toward the same goal.
We guide you to make positive change, and solve problems for good.
Let's Find
The Way Forward
Gary Keller's bestseller, The One Thing, has revolutionized how we work at Enterey. It's made such an impact on our team, we want to share a copy with you.
The One Thing will help your team:
Cut through clutter

Dial down stress

Build momentum toward your goals