Executing a Successful Technology Transfer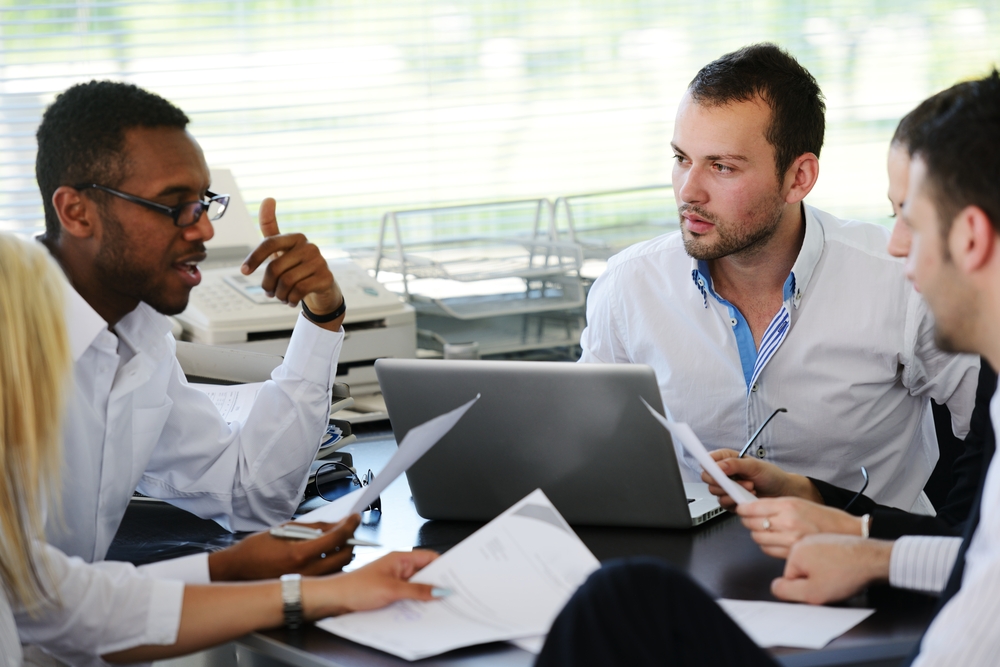 We are in the golden age of biotechnology, with companies across every vertical creating novel therapies for diseases ranging from cancer to rheumatoid arthritis to COVID-19. At some point, all of these organizations, no matter how big or how small, will need to transfer technology, whether it be from their Research Lab to a Contract Manufacturing Organization, Clinical Development to Commercial Manufacturing; or from their home site in the United States to other sites within their Global network.
With so many new drugs and therapies entering the market, there may be a heightened sense of urgency to move through the technology transfer process as quickly and efficiently as possible. As with any internal life science initiative, it's essential to carefully consider the project to ensure strategic alignment and effective execution. Here are some tips to navigating and executing a successful technology transfer in your life science organization:
Prioritize Planning
Yes, movement in this industry can be quick. Still, responsible planning is essential to a successful technology transfer. During the planning stage, the team is best positioned to:
Identify potential challenges and risks
Determine strategies to mitigate vulnerabilities and threats
Develop relevant contingency plans
Additionally, after gathering information in the planning state, the team can begin to build out a more accurate timeline for the initiative.
According to the FDA's ICHQ10, "the goal of technology transfer activities is to transfer product and process knowledge between development and manufacturing, and within or between manufacturing sites to achieve product realization. This knowledge forms the basis for the manufacturing process, control strategy, process validation approach and ongoing continual improvement."
When launching the planning process for a technology transfer, there must be clearly defined CQAs (Critical Quality Attributes), CPPs (Critical Process Parameters), and other critical parameters. In other words, there should be a space designed that defines the parameters of the technology transfer, in which the end quality is within specifications of the initiation product. The technology transfer process would be deemed successful if the quality of products at both sites fall within the CCPs defined at the planning stage of the Technology Transfer.
Strategically Consider the Timeline
When building a deliverable timeline, always consider the crucial criteria of the deliverable, versus making the deliverables meet the timeline needs. Let's take, for example, a situation where planning a tech transfer occurs 18 months prior to filing a BLA (Biologics License Application) for a new drug. Initially, it may seem attractive to make all necessary deliverables meet the given timeline. This bias, however, can cause unforeseen delays in the timeline, because the deliverable is independent of the timeline created. Additionally, there may be a group of variables that affect any given deliverable. For example, additional training requirements may be required, joint manufacturing operations may not have been successful the first time around, or material studies such as Leachable and Extractable studies may take longer than expected.
When building out the timeline for a technology transfer, it is imperative to have contingency plans in place to address potential deviations encountered from identified risks and challenges. Obviously, all risks and challenges will not be understood at the beginning of the planning phase, making established contingency plans vital. It is better to have time to thoughtfully transfer technology, than to rush it.
Communication, Communication, Communication
Communication is also critical to the success of technology transfers. If you are a large, matrixed organization, clear communication provides visibility and buy-in from the network and sponsors. A large organization may have multiple technology transfers occurring, such as from new drugs to market as well as transferring drugs to their expansive network. Some of the key stakeholders will include (but may not be limited to):
Operations
Supply Chain
Regulatory
Quality
Analytical
Research and Development
With so many groups involved in a single transfer, placing a high level of importance on communication can make a significant impact across the entire initiative. Also, if you are a small startup biotech, communication can serve as a rallying call to have an "all hands on deck" mentality. This might be your first drug to market and successful technology transfer is critical to the viability of your organization and the patients you serve.
Emphasize Documentation (aka, If it's Not Written Down, it Didn't Happen)
As execution of the technology transfer begins and is ongoing, documentation is a must, since the product is aiming to be produced in a GMP environment. In every GMP environment, there must be GDP (Good Documentation Practices).
This aspect may seem standard and understood to most, but it is something that can be mishandled. When manufacturing in an R&D or Clinical Capacity, the level of documentation, although strict, may not be held to the same level of scrutiny as Commercial Manufacturing. This is due to the rigidness of producing an FDA-approved product consistently for paying customers.
A way to mitigate the documentation risk is to ensure daily that the products being produced, both at a Clinical and Commercial level are strictly reviewed through additional verifications.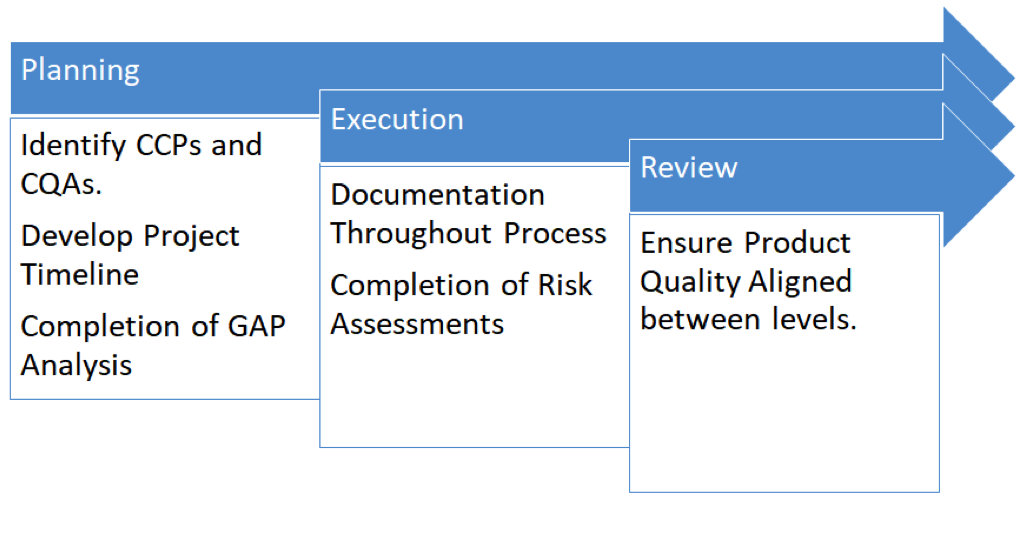 Are You Planning for an Upcoming Technology Transfer?
Enterey's life science consultants help biotech companies of every size successfully manage technology transfers, efficiently and compliantly. Contact us today to learn more about our practices for planning, communication, and documentation for a successful and timely technology transfer execution. Also, be sure to download our PPM assessment tool to evaluate your current portfolios for potential performance gaps.
References
https://www.fda.gov/media/71553/download
https://www.fda.gov/media/83085/download