7 Ways a Life Science Consulting Firm Improves Process Efficiency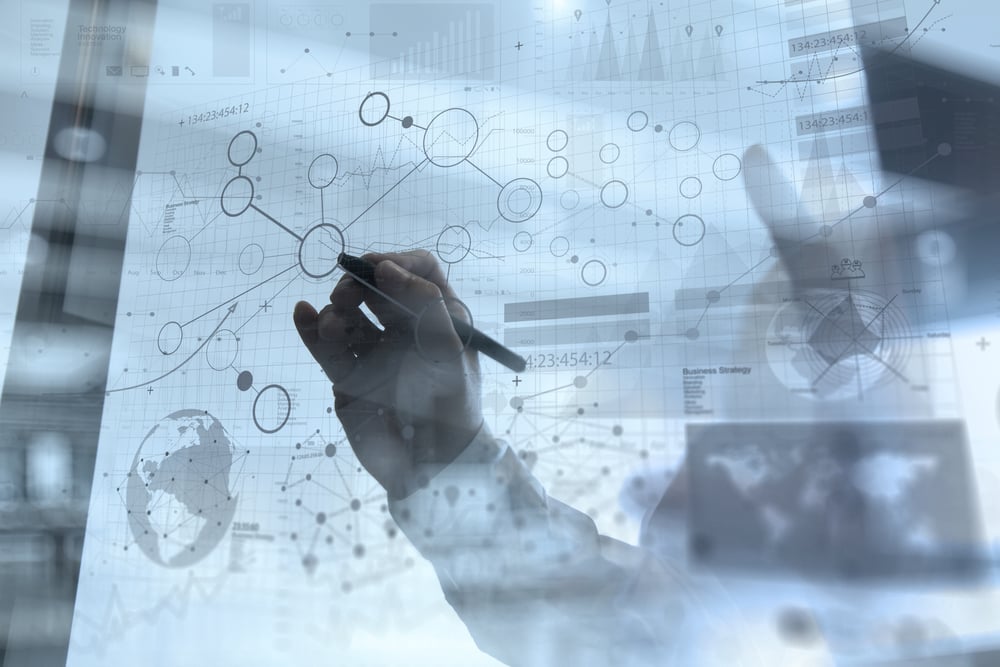 Process inefficiencies and redundancies can wreak havoc on a life science organization's technical operations. Today's tech ops leaders recognize the importance of continuously assessing internal practices to identify opportunities for practice improvements. However, most don't have the time or resources needed to evaluate and optimize existing workflows effectively. Instead, they take a more reactive approach to project and program management, responding only when major disruptions occur.
A Life Science Consulting Firm Prioritizes Process Improvement Efforts
Ignoring smaller process gaps and inefficiencies can eventually have a significant impact on costs, milestone attainment, and overall output on technical engagements and initiatives. As a result, tech ops leaders across every vertical are partnering with life science consulting firms to manage process improvement efforts. A life science consulting firm can help reduce and prevent recurring operational stoppages, driving efficiencies in seven critical ways:
1. Full-Scale Process Assessment
An innovative life science consulting firm will take a deep dive into existing tech ops projects and programs. During this discovery phase, they will leverage agile, iterative industry standards to analyze procedures and operational protocols and establish comprehensive insight on current strengths, weaknesses, and threats.
2. Technical Automations
Many life science technical operations spend far too much time working in silos and manually managing initiatives. A life science consulting firm brings fresh eyes to the technology environment, identifying new automation opportunities. Experienced life science consultants recommend various digital tools that will accelerate reporting and administrative task completion to eliminate process bottlenecks, launch productivity, and boost available bandwidth for other team members.
3. Reduced Operational Risk
Manual internal practices don't just waste time—they also amplify the opportunity for error as employees and customers aggregate and share data across various platforms, departments, and practices. As your life science consulting firm automates your processes, it will also minimize human error and boost system security to lower overall risk.
4. Streamlined Communication
Disengaged stakeholders and lack of targeted communication can quickly derail life science initiatives of every size and scope. An outsourced consultancy develops a comprehensive communication strategy that keeps stakeholders connected and promotes effective change management across every milestone and phase.
5. Increased Compliance
The ever-evolving, and increasingly complex, list of Quality & Regulatory requirements can prove challenging for life science business leaders. An outside consultancy will prioritize Quality & Regulatory mandates, integrating process improvements that achieve standardized compliance and full transparency across all restructured projects and programs.
6. Scalable Solutions
The life science marketplace evolves at a speed-of-light pace, demanding heightened operational agility from its most competitive players. Experienced life science consulting firms consider the big picture when developing customized tech ops solutions, implementing strategies that drive efficiencies now as well as adapt to future expansions, acquisitions, bursts of work, and shifting business requirements.
7. Measured Metrics and Reporting
One of the biggest drivers of long-term efficiencies is actually taking the time to measure and analyze the results of applied process improvement strategies. Innovative consulting firms will establish governance controls that designate and monitor key performance indicators against benchmarks. Tracking outcomes of implemented strategies enables tech ops units to determine if new standards are working or require subsequent adjustments for better results and ultimate process ROI.
Are you struggling to optimize efficiencies across your operations? Take Enterey's Process Improvement Plan survey to identify risks to your initiatives. Or contact our team of professional life science consultants to learn more about our project and program management solutions.