How to Hire and Manage Go-To Life Science Consultants for Success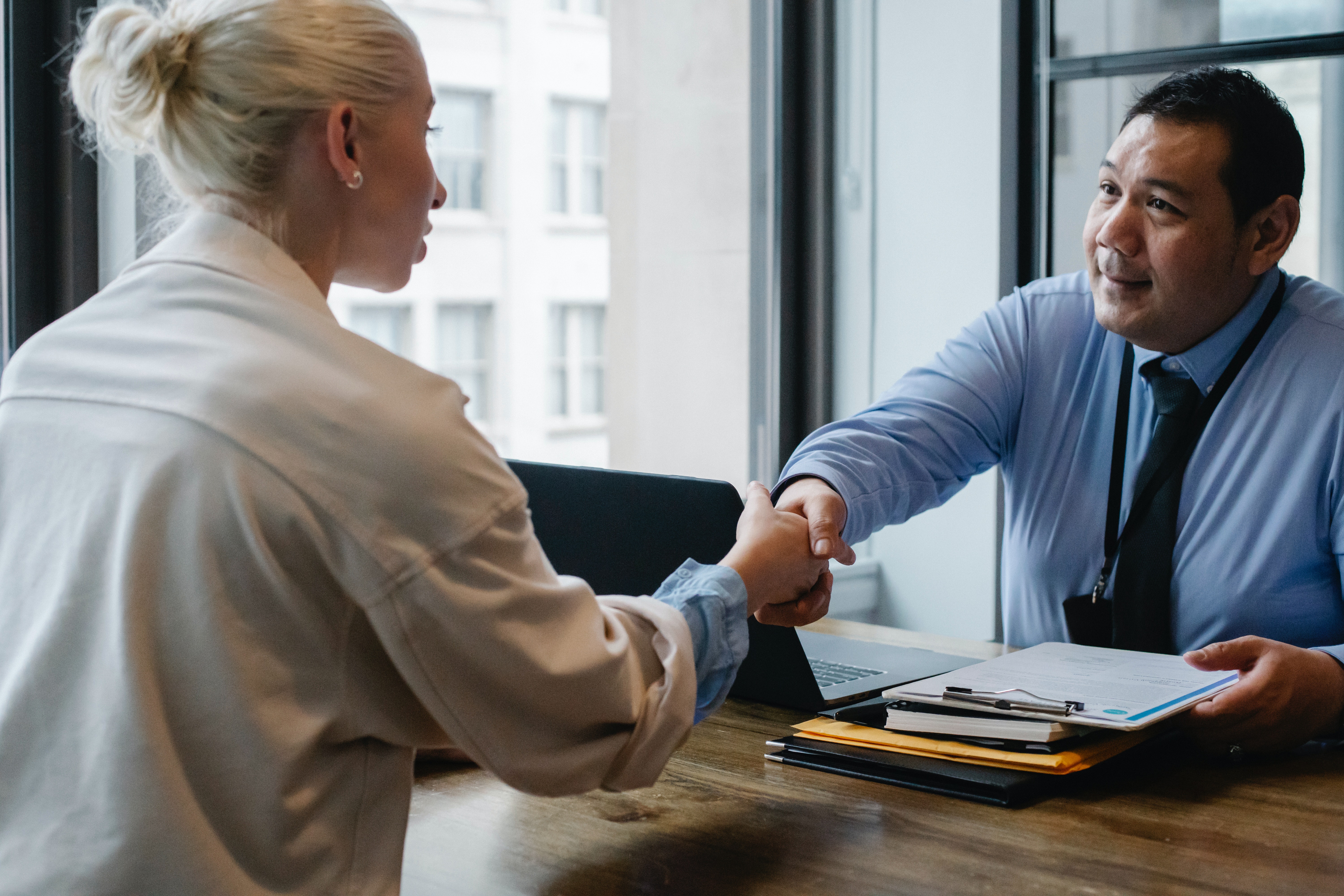 Over the last several weeks, Enterey Consulting has showcased the most important characteristics our clients look for when hiring a "go-to" life science consultant. We based our insight on a recent survey conducted with multiple clients to determine expectations for consultants. Our survey revealed that our life science partners value:
Professionalism
Critical Thinking
Positive Attitude
Self-Motivation
Proficiency
We couldn't agree more. At Enterey Consulting, we also look for these traits whenever we bring on new members to our team.
Interview Tips for Contracting Go-To Life Science Consultants
While most life science leaders seek consulting professionals and project managers with these five essential traits, many can struggle to accurately assess these less tangible characteristics during the proposal and contracting process. We get it; it's far easier to read a resume and check off the hard skills needed for success within a specific position. However, knowing a few proven interview strategies can help effectively identify which applicants have mastered these soft skills.
At Enterey, we use these interview questions to help pinpoint our go-to life science consultants:
Can you talk about a time you had to deal with an ambiguous situation?
This question generally offers insight into several of our valued characteristics, including professionalism, critical thinking, self-motivation, and proficiency. When faced with uncertainty, was the candidate able to take initiative and problem solve with confidence? Or were they more inclined to wait until someone offered them a solution? Finding someone capable of proactive problem solving as opposed to a reactive response can help identify the more qualified candidate.
How do you deal with challenging team members?
Life science consultants constantly deal with various contributors and stakeholders, making it highly likely they will encounter challenging personalities at some point. Hearing how they've navigated through a problematic coworker situation can demonstrate mastery of virtually all of the five critical traits. It's important to know how they addressed their concerns with another worker. Were they proactive, professional, and non-confrontational? Were they able to include the individual in the solution and identify ways to help them succeed throughout the project? These answers can help the best candidates stand out during the interview.
What was one of the biggest lessons you learned during a project?
This question can provide invaluable insight into how a particular candidate handles unexpected results, mistakes, and even failures. A go-to life science consultant is capable of transparency and accountability when things don't go as planned. Knowing how they handle the unavoidable twists and turns in a project is a great way to determine a candidate's capacity to adopt a growth mindset that optimizes results.
Managing Go-To Life Science Consultants

Of course, contracting with the best life science consultants and project managers is only the first step in a successful engagement. Effectively managing life science consultants also plays a critical role in positive outcomes throughout the project. Some of the essential managing tips we utilize at Enterey Consulting include:
Provide Guidance
Every life science consultant should receive clear, simple, and consistent guidance. This framework doesn't need to have excessive detail and a line-by-line account for managing every possible situation. Instead, it should focus on the must-haves/absolutes of the engagement to provide direction yet still allow autonomy to problem solve on their own. These must-haves should be designed so that if the consultant operates with a standard of meeting the established guidelines, when they develop a solution, it should work or resolve the issue.
Schedule Follow-Ups
Part of the guidance consistency should include scheduled follow-ups with the life science consultant. These follow-up sessions should be used to review how the project progresses, identify gaps in the guidance framework, and problem solve as needed.
Give Direct and Honest Feedback (Both Positive and Negative)
One of the most critical practices in an engagement is providing honest, direct, and transparent feedback to consultants — especially with constructive input. For everyone to succeed, communication about an issue must be very clear, and without blame. These moments can be used as a learning opportunity. Being genuine, professional, and respectful can identify a problem and get progress back on track as quickly as possible.
Of course, beyond negative feedback, it's also critical to highlight the positives throughout the engagement. It's vital to shine a light on the things that are working. Reinforcing when people are doing the right thing ensures continued success in their future behavior.
Encourage Consultants to Do More
Most importantly, when managing life science consultants, always encourage them to do more, take on other initiatives, and contribute in different capacities. Establish a work environment that prioritizes progress over "perfect." Eliminating the fear of making mistakes and being blamed if something goes wrong empowers workers to innovate with a growth mindset.
Contact Enterey Consulting Today
Enterey Consulting's life science consultants leverage professionalism, self-motivation, critical thinking, proficiency, and a positive attitude to drive positive outcomes and results across life science organizations. Contact our team today to learn more.