Using Smartsheet for Life Science Project Portfolio Management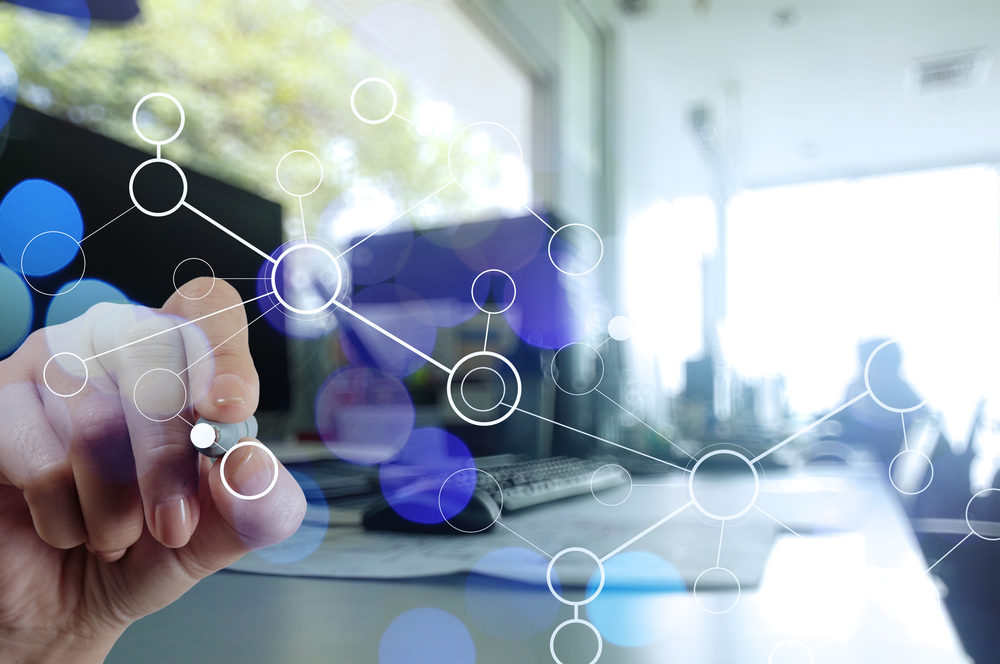 Project Portfolio Management (PPM) in today's life science organizations is a complex ecosystem of moving parts and ever-changing situations, as companies evolve to maintain marketplace compliance and internal efficacies. As an experienced life science consulting team, Enterey recognizes that every initiative brings its own unique set of obstacles and potential threats and has explored multiple PPM platforms. As a result, we often suggest Smartsheet technology to minimize possible risks and optimize ultimate project and program success.
Leveraging Smartsheet Capabilities to Meet and Resolve Project Portfolio Management Challenges
Enterey often leverages the power of Smartsheet innovation to address several common PPM challenges in the portfolio management process for life science organizations, including:
Challenge #1: Lack of Consistency Across Project Workflows
Manually managing processes impedes progress and increases the opportunity for wasted time and mistakes. Smartsheet functionality automates workflows, using templates, required fields, and a control center for approved projects.
Challenge #2: Outdated Process and Procedures
Irrelevant or obsolete processes and procedures can drive inefficiencies and redundancies throughout a life science organization's project portfolio. Smartsheet's status monitoring capabilities enable status monitoring across multiple key performance indicators for enhanced project and program visibility.
Challenge #3: Poor Accountability
It's critical to determine accountability on life science initiatives before launch to pinpoint task assignments and provide insight into how projects tie into broader team objectives and initiatives. Poorly established accountability elevates the potential for process and performance gaps and can even lead to project failures. Smartsheet personalization tools provide several features to help keep everyone focused and on task, including:
User Reports:

Smartsheet Reports

compile user-centric information from larger sheets to help contributors manage their responsibilities.
Naming owners for tasks: Contacts listed in Smartsheet can be linked to email addresses, allowing the sheet manager to communicate with task owners quickly. Additionally, built-in filters enable users to find the tasks assigned to them quickly.
Automated notifications: Recurring or one-time

reminders

can be used to send targeted notifications. By reducing the number of system emails, the recipient will know they need to take action when they receive a notification. The system notifications include a form for the response so users do not need to go into the Smartsheet to provide an update.
Smartsheet enables life science leaders to build accountability into project tasks before the work begins, ensuring everyone has full insight on responsibilities. After launch, the personalization tools deliver real-time insight on project schedule tasks, RAID (risks, actions, issues, decisions), and status updates, enabling every project team member to understand: What do I need to do today? This week? This month? This type of personalization enables short- and long-term project scheduling and planning.
Challenge #4: Gaps in Team Direction
Manual resources and processes leave ample opportunity for misinterpretation of tasks and designated task holders.
Challenge #5: Lack of Stakeholder Support
Stakeholder support plays a pivotal role in the success of any life science project. Unfortunately, identifying and keeping essential stakeholders engaged can prove challenging for life science project managers. Smartsheet's stakeholder communication plan template supports consistent, effective, and efficient communication with all relevant stakeholders. Static spreadsheets house growing comment cells without traceability of who made what comments when. However, Smartsheet functionality overcomes this challenge through the comments column. The history of all comments to a row is accessed by clicking on the comment cell, which produces a pop-up log that is easy to read and follow a discussion.
Challenge #6: Operating in Silos
Operational silos can derail life science initiatives across the project portfolio. Smartsheet augments team engagement and communication through collaboration, personalization, and productivity tools as well as enhanced forecasting and planning processes. Smartsheet delivers a single interface for all portfolio projects and enhanced reporting capabilities that delivers:
Real-time visibility of full portfolio available to all team members and managers
Consolidated RAID items managed in a single tool
Team-lead specific dashboards that improve management of team-specific activities and actions
Challenge #7: Lack of Long-Term Vision
Forecasting and planning is critical for both short-term and long-term PPM alignment and impact. Smartsheet capabilities marry resource forecasts with actual project schedule allocation, providing greater visibility into resource availability as well as improving budgeting and initiative planning. The system's visual resource planning tools promote:
Rapid forecasting of project requirements
Integration between resource planning and schedule commitments for active management of over/under allocation
Automation of demand management
Use Enterey's Free PPM Tool
Enterey's FREE Project Portfolio Management Tool can pinpoint strategic alignment gaps across your portfolio to minimize risk and optimize outcomes in your organization.
Contact Enterey Today
Want to learn more about using Smartsheet to drive efficiencies throughout your portfolio of life science projects and programs? Contact Enterey today. Or, take our free online Process Improvement Plan assessment to identify possible gaps in your life science operations.