What it takes to create an effective PMO for Life Science Companies
What defines an effective PMO for life science companies? What benefits do companies see when bringing in an experienced consultant to oversee the project? And what are the main challenges faced by companies when first setting up a PMO? We answer these questions and more in a panel interview with members of the Enterey Consulting Program Management Office (PMO) team: Austin Srejma, Ryan Coughlin, Mike Staudinger and Katie Georgi.
Q: Let's start with what life sciences companies looking to set up a PMO should strive for. In your experience, what does a 'healthy' PMO look like?
"That's an interesting question… A healthy PMO runs with almost no rework by the PMO Lead. Updates and other project documents are sent in on time and are correct. Team members know and understand their roles and responsibilities. Management has the project metrics and other data readily available without having to manually follow up with the PMO via email or phone call. Project managers use the process and see the value in using the PMO process." - Mike Staudinger, Managing Consultant.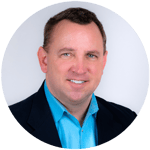 "Another characteristic is that a healthy PMO isn't over-committed. They have a long-term roadmap that aligns with the organization's strategy, are able to identify critical projects and allocate existing resources appropriately to execute them on time and within budget."
- Ryan Coughlin, Director.
Q: And why is an effective PMO important in life sciences companies?
Well, resources are tight and everyone is "busy". But how do leaders know that people are working on projects that align with company and department priorities?
An effective PMO gives leaders visibility over projects and resources to ensure teams are working on projects that align with strategic objectives. In turn, the time spent updating leaders on a project's status is reduced, which frees up a project manager's time to actually manage and optimize the project."
- Mike Staudinger, Managing Consultant.
Q: What are the main challenges faced by companies when setting up a PMO?
"Often it's the change management aspect that's difficult for companies. People want structure around the process without feeling like they are being micromanaged. But once people see the value and are part of the change, then the process adoption accelerates."
- Katie Georgi, Senior Consultant.
"Additionally, it's often challenging to design the structure to appropriately match the company's priorities and strategy with the requirements at the portfolio level and at the project level. Not all projects within the portfolio require the same level of oversight and management and it is important to design the process to be able to handle the variances in project oversight that are required and the toolset to determine which is which. This usually means an organization has to make the difficult choice to say "no" to some good ideas to make room to execute on the best ideas."
- Austin Srejma, Sr. Director, Operations.


Q: What are the benefits of bringing in an experienced consultant to oversee the project?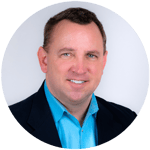 "First and foremost, a consultant will be able to act as a thought partner, bringing in different pieces of experience from multiple organizations to help customize the right approach for you. It's also helpful to have us as a dedicated source of energy to help drive the change."
- Ryan Coughlin, Director.
"We're not necessarily just here to tell you what you're doing wrong - I think that can be a misconception about consultants. We're also here to tell you what you're doing right and help you build on those strengths."
- Austin Srejma, Sr. Director, Operations.
Q: What is Enterey's approach to PMO creation, and how does the company define success?
"In phase one we want to get to know you. What are your organization's strengths and where are the opportunities that you see for improvement? This will allow us to ensure we assess the current process in terms of what is important to you and your organization. From there we look at the tools and templates you are currently using and the current state process documentation. This helps us understand what supports your future state vision and what needs to evolve to get you where you want to go. Using this information, we can develop an implementation and training plan that will get you to your goal by the most efficient route possible.
In phase two, we implement the agreed-upon process. We start by conducting small-scale initial training, pilot the process and adjust as necessary based on internal customer feedback. Once you are comfortable with the finalized process and tools, we execute full training based on those tweaks, and develop and execute a handover plan.
Throughout our two-phase approach, we focus on ensuring that the people we're working with are buying into the changes we're making. This is how we ensure that results are sustained long after we've gone."
- Mike Staudinger, Managing Consultant.
Q: What's the most important lesson you've learned in the time you've been working on PMO creation?
"I've learned a few important lessons in my time, but perhaps the most prevalent (in regard to PMO creation) is that no matter how well your initial training is rolled out, there will still be a lot of questions when project managers start to use the process. Be patient, listen to their questions and help them through the process. Remember that you have been deep into this process for months and this is new to them." - Mike Staudinger, Managing Consultant.
"Encourage and listen to any and all feedback, even if it's negative: "There's wisdom in the resistance." Often-times what is interpreted as a negative response is actually a subconscious response to an organizational norm that will need to be overcome in order for the improvement to stick. We say that awareness precedes choice and so a negative response can just help build awareness so that the organization can choose a different path."
- Austin Srejma, Sr. Director, Operations.
Enterey's consultants will work with your team to develop an execution plan that they believe in. This means that the project—whether its PMO creation, or something else—will take hold quicker, and last you into the future. If you'd like to chat about how we can help your company with a change management project like PMO creation, get in touch with us.