Online Workshops: Why Your Life Science Organization Should Add These to the Lineup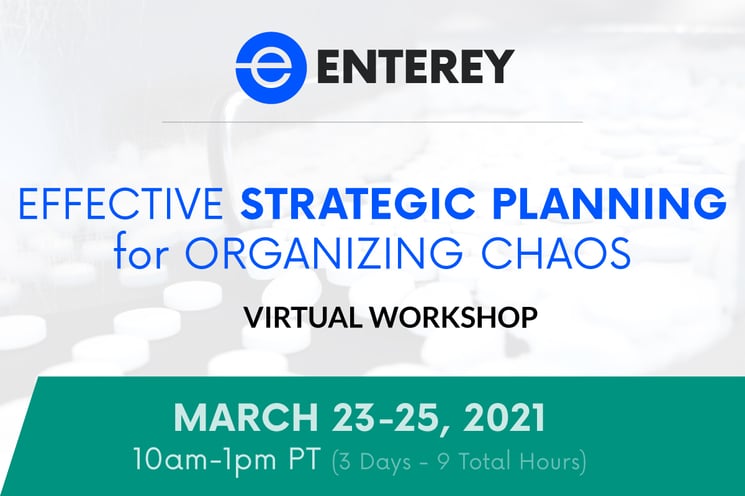 Digital workshops run by industry project management consulting teams are a proven resource for life science organizations looking to stay ahead of current topics, trends, and risks. Our globally connected economy, coupled with the steady rise in remote work environments, has prompted senior leadership to consistently source new ways to expand their own skill sets or directly invest in their employees' growth. Workshops do just that.
Although similar in some ways to webinars, virtual workshops do have several significant differences. Webinars, while still highly informational, are more presentational in format. However, the primary purpose of a workshop is purely educational. These online classrooms deliver an interactive way for life science organizations to gain exposure to new concepts, which they can apply directly to their particular situation. Additionally, workshops help companies expand their team's knowledge, learn how to recalibrate process practices, and most importantly, drive better results across their entire organization.
Are Workshops the Right Fit for Your Life Science Organization?
Understanding the benefits of a life science workshop can help you determine if it's the right fit for your business. A carefully curated class developed by a leading life science consulting team can deliver several distinct advantages, including:
Highlight Current Trends
Leading life science project managers continuously consult with organizations across multiple verticals, equipping them with invaluable insight on the latest industry trends. Your workshop host can leverage their expertise to put together an event that helps participants stay on top of new standards and practices within their specific field.
Gain Fresh Perspective
Even the most dynamic companies can occasionally find themselves operating in silos or consistently coming at a common issue with a static approach that yields lackluster results. Attending a workshop helps broaden the perspective on various topics, allowing participants to offer their unique insight and resolution tactics for the group's benefit. It's an effective way to learn a new approach that can support better outcomes within your company.
Create Customized Materials
Some life science leaders go into the workshop process with a specific topic they'd like offered to their employees. An innovative life science consulting team will collaborate with leadership to develop customized workshop materials for a session that's closed to outside attendees. Your chosen provider will work closely with stakeholders to create a curriculum that will resonate with participants, helping them grow a specific skill set needed within their roles.
Connect With Other Industry Innovators
Connecting with other life science industry leaders can help develop professional partnerships with others operating in the same space as your organization. Attending a workshop offered by a life science consulting firm provides a valuable opportunity to network with other contributors in your field to establish rapport and safely share information.
Maintain Discretion Throughout the Event
Some life science professionals may feel concerned that attending a workshop with other industry leaders may result in confidential information being shared among attendees. However, a competent life science project management consulting team will coordinate the details in advance to ensure that all data discussed during the event maintains the highest confidentiality standards and discretion levels.
Sign up today for Enterey's Latest Life Science Workshop: Effective Strategic Planning for Organizing Chaos March 23-25
As a leading strategic project consulting firm, Enterey is committed to developing digital workshops that deliver value to life science organizations. Our upcoming event, Effective Strategic Planning for Organizing Chaos, is designed to help senior leadership make quick and agile decisions by aligning strategic vision with available resources for optimized results. Sign up today for one of our virtual sessions being held March 23-25!